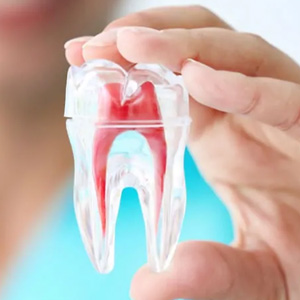 Dental health for your child is critical for the overall health and wellbeing of your child. Dental clinic in Tripunithura,
A significant factor for maintaining good dental health is routine dental treatment including check-ups every six months.
With that said, often in between check-ups,
you might need to bring your child's teeth to the dental office for an inspection. Here are 6 indications that the dentist may need to be seen by your child between regular check-ups.
Symptoms and signs Your child needs dental care Now

Parents will search inside the mouths of their children on a regular basis. We encourage parents to become actively involved in helping your child brush and floss. Young children do not yet have the ability to wash and floss properly on their own.
With children under the age of 7, we urge parents to actively brush and floss, usually children over the age of 7, the parent may turn from actively brushing/flossing to supervising the brushing and flossing of your child's own teeth.
Dental clinic in Tripunithura
Toothaches / Pain

If your child is suffering from mouth or toothache, please call for a dentist appointment. Pain is the way the body indicates something could be wrong and the sooner the child can be checked by a dentist,
the better the problem can be diagnosed and treated if appropriate.
If you have any dental concerns regarding your children's teeth between check-up appointments,
call for your child to be examined as soon as possible. Your child does not need to be in any pain or discomfort because of a problem with their teeth. We are here to assist!
White spots / Brown spots on teeth found

When you find what appears to be chalky/white patches on your child's teeth, this may be a sign of developing dental caries (cavity). When you see a tooth that turns brown or black, or has bits missing, calls for the dentist to see your child as soon as possible.
Tooth decay can progress rapidly, so please schedule an appointment as soon as possible if you see any discolouration,
so that the dentist can examine and assess your child's teeth.
Irritated   Gums
When your child complains that their gums hurt after they have brushed or that their gums are sore, swollen or even bleeding,
please have your child checked by the dentist Irritated gums may indicate gingivitis, or other health care concerns. Have your child's dentist examine and assess!
Sensitive to hot or cold conditions, Dental clinic in Tripunithura

When ice cream or hot chocolate (or other hot and cold foods) triggers dental discomfort for your child,
this may be a warning sign that your child has dental caries and could get a cavity. Let your child's dentist test and assess! Dental clinic in Tripunithura
Wiggly / Loose Teeth

When children grow up, baby teeth start falling out (exfoliating) and permanent (adult) teeth start coming in (erupting). So, losing baby teeth is part of growing up a child and this process can occur from about 6 to 12 years old.
If, however, the permanent (adult) tooth is wiggly or loose or traumatized (hit or bumped or becomes only mobile or loose),
then please make an appointment with your child's dentist to examine and assess as soon as possible. Dental clinic in Tripunithura
Adult Teeth Breaking Problems / Delays Through Gums

Some kids don't lose their baby teeth even after the gums (erupts) crack through the adult tooth. If the adult tooth does not push the baby tooth out, a dentist would need to examine it and interfere some time. The permanent tooth or teeth can sometimes come in extremely crooked, or with other concerns. When this is the case, the dentist may examine and evaluate your child and will consider seeing an orthodontist in the future.
On Dental Care Regular

We encourage you to get a dentist to see your child every six months for a dental check-up and dental cleaning.
Regular dental care is essential to help detect early and early intervention of dental caries or gum disease and other oral health-related concerns.
First Visit to Your child

Your child should visit the dentist right after the appearance of their first tooth, or their first birthday. At your child's dentist appointment, the dentist will examine the oral structures of your child's mouth and discuss proper diet and oral hygiene habits and anticipatory advice with you as your child grows and develops.
If any is required for your child's teeth or other oral structures, your doctor will address the need for x-rays with you.
Another aim of this initial visit is to help your child get to know and feel confident visiting the dentist in order to pave the way for a lifetime of good dental care! Dental clinic in Tripunithura
Checkups once every six months, Dental clinic in Tripunithura

After an initial dental examination of your child, we suggest that you arrange dental check-ups of your child every six months. A good way to help ensure early diagnosis of gum disease or dental caries or any other oral health condition is to have your child's teeth and mouth examined at least every six months.
Excellent care and adequate diet and oral hygiene at a young age can bring lasting health benefits to adulthood! If you have any other questions please let us know. Our dentists and dental teams look forward to meeting the oral health needs of your family.